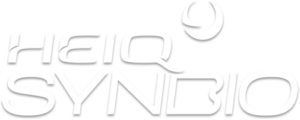 THE POWER OF SYNBIOTICS
Probiotic care for you and your environment
HeiQ Synbio works with nature, using 100% natural synbiotic ingredients. Synbiotics are a unique, patented combination of pre- and probiotics that work immediately after application, go to work in every nook and cranny, and keep on going long after traditional products have given up.
What are Probiotics?
Probiotics are good bacteria that have a beneficial effect on human and animal health. They are natural organisms that can be found anywhere in nature as well as in and on our body. By using products enriched with HeiQ Synbio, the microbiomes of our environment and our bodies are strengthened with beneficial probiotics, supporting balanced, positive lifestyle.
What are Prebiotics?
Prebiotics are beneficial short-chain sugars that serve as food for good bacteria, including the probiotics contained in HeiQ Synbio. These good sugars stimulate the development of a stable, diverse and above all balanced microbiome on our body and our immediate environment.
What IS A MICROBIOME?
The HeiQ Synbio technology supports a balanced and stable microbiome on all surfaces. A good microbiome is of great importance to our well-being and helps to lower the risk of infections and allergies.
Cleaning with synbiotics
Our synbiotic technology powers a range of innovative probiotic cleaning products that give a much deeper, far longer lasting clean to all surfaces and keep on going long after traditional cleaning products have given up. Learn more…
Personal care with synbiotics
Designed in nature, perfected by science, synbiotic personal care products optimize the microbiome on the skin to create the perfect environment for renewing, rebalancing, and improving healthy skin appearance. Learn more…
Animal care with synbiotics
Synbiotic products greatly support professional livestock owners with animal care and hygiene to keep animal housing and animals in optimal condition. Learn more…
Synbiotics for water treatment
Synbiotics help ponds and industrial water facilities deal with problems such as biofilm formation, algae, and odors. Learn more…
Car air conditioning with synbiotics
To enjoy fresh air in our vehicles, we offer a water-based probiotic air conditioner cleaner that thoroughly prevents odor formation in cars for up to 6 months. Learn more…
HeiQ Chrisal N.V.
Priester Daensstraat 9
3920 Lommel
Belgium
Phone: +3211548000